Click an option below to order yours…
*SORRY I DO NOT DRAW FAMILIES OR GROUPS, HOBBIES, DOGS OR BABIES*
CURRENTLY 30 DAY TURNAROUND – YOU RECEIVE HI RES JPG (300dpi)
(Need a hard copy? Click HERE for a printer)
PLEASE ONLY SEND GOOD CLEAR PHOTOS…
Recent photos, close up with recent haircuts and eye colour clearly visible please.
SEND 3x DIFFERENT PHOTOS, NOT 3x THE SAME!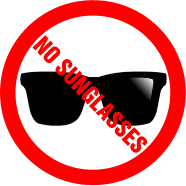 BE SURE YOU WANT A PROPER CARICATURE, NOT A DISNEY PRINCESS!
TERMS: I DRAW WHAT I SEE, NOT WHAT YOU SEE. Pre-payment only, no refunds, no previews, re-draws or self editing allowed. Allow 30 days for turnaround.